Media | Centre in the news
Centre in the news
Dr. Derevensky Named James McGill Professor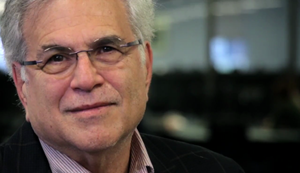 The Faculty of Education at McGill University is pleased to announce that Professor Jeffrey Derevensky has received the prestigious James McGill Professor Award. Created in parallel with the federal Canada Research Chair (CRC) program, the James McGill Professor Award recognizes a tenured scholar's status as an "outstanding researcher of world-class caliber and an international leader in his or her field similar to that of a CRC Tier 1 chair holder."
WLA Endorses the Holiday Lottery Campaign
Thank you to the World Lottery Association (WLA) for their endorsement of the Lottery Holiday Campaign. This will mark the ninth year that the International Centre for Youth Gambling Problems and High-Risk Behaviors at McGill University and the National Council on Problem Gambling (NCPG) have partnered with lotteries in North America and around the world to share the message that lottery tickets should not be purchased as holiday gifts for children. This widely supported corporate social responsibility campaign is also endorsed by the European Lotteries Association (EL) and NASPL. We are confident that the WLA endorsement will increase the global reach of this initiative!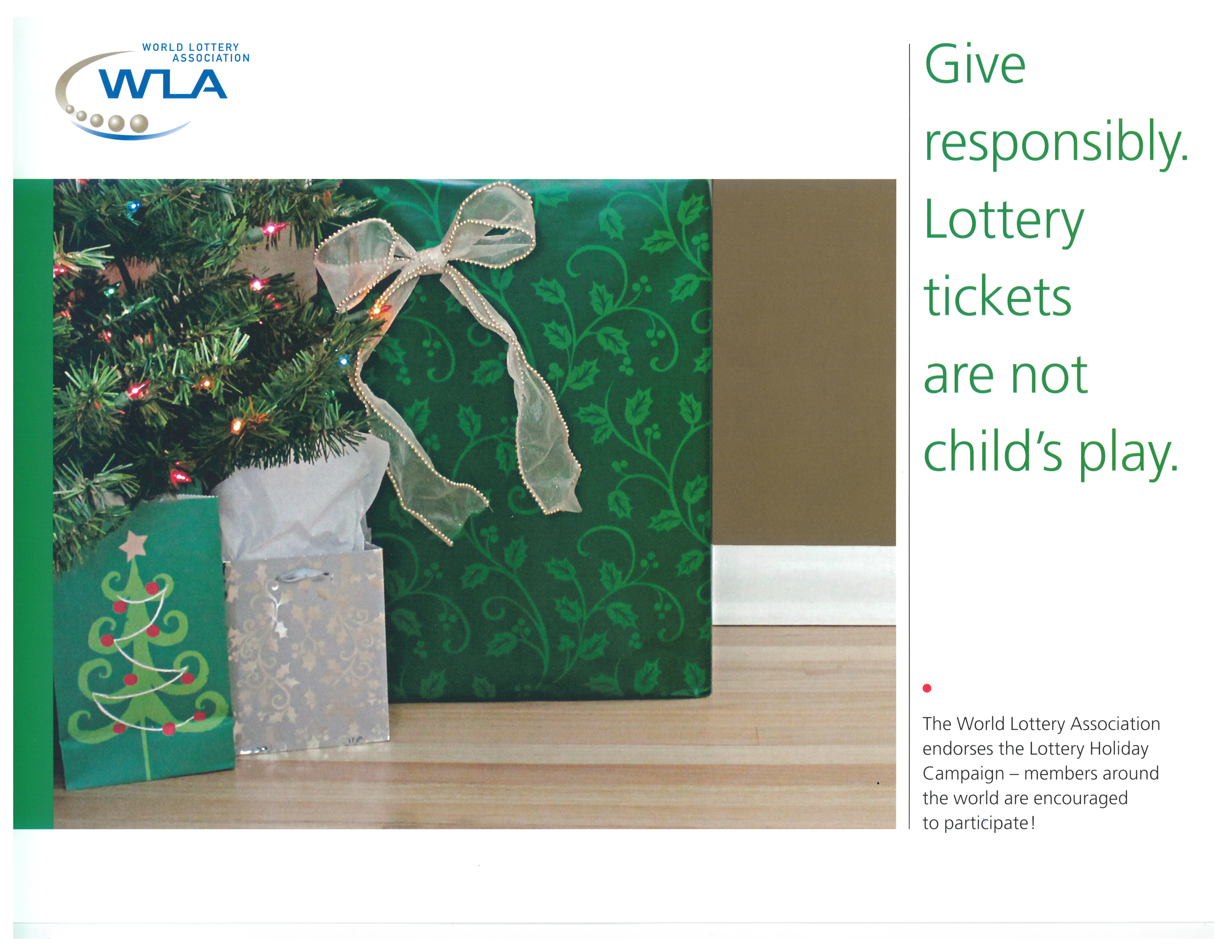 Upcoming Addresses and Presentations
Research conducted by Dr. Derevensky and other colleagues will be presented over the following months:
Derevensky, J. (2017). Responsible Gaming: Preparing for the future. Invited presentation to the National Council of legislators from Gaming states, Denver, June.
Marchica, L., Zhao, Y., Richard, J., & Derevensky, J.(2017). A comparative analysis of Canadian university policies towards alcohol, drugs, and gambling use. Poster to be presented at the Canadian Psychological Association annual conference, Toronto, June.
Zhao, Y., Marchica, L., Derevensky, J., & Ivoska, W. (2017). Understanding mobile gambling use and protective factors among American youth. Poster to be presented at the annual National Council on Problem Gambling annual conference, Portland, June.
Pitt, H., Thomas, S., Bestman, A., Daube, M. and Derevensky, J. (2017). Parents, peers, or promotion? Which factors are the most influential in shaping children's attitudes towards gambling. Paper to be presented at the 6th International Conference on Drug and Addiction Research 2017, Lisbon, July.
Marchica, L. & Derevensky, J. (2017). A decade of fantasy sports: An examination of student-athlete participation. Poster to be presented at the American Psychological Association annual conference, Washington, DC, August.
Pitt, H., Thomas, S., Bestman, A., Daube, M. and Derevensky, J. (2017). The factors influencing children's attitudes and gambling consumption intensions. Paper to be presented at the American Public Health Association annual meeting, Atlanta, November.

Centre Awards

In 2016, Centre staff, students and adjunct members have been the recipients of numerous awards:

Dr. Derevensky Receives the Joanna Franklin

Pay-it-Forward Award

In June, at the International Conference on Gambling and Risk Taking in Las Vegas, Dr. Derevensky was awarded the Joanna Franklin Pay-it-Forward Award for outstanding contributions to the field of gambling and the training of researchers.

Poster Award

At the 16th International Conference on Gambling and Risk Taking in Las Vegas, the poster titled "Motivation for playing social casino games predicts whether gambling increases or decreases" based on research completed by Samantha Hollingshead, Andrew Kim, Michael Wohl, and Dr. Derevensky was awarded the Best Poster Award.

NCPG Annual Research Award

In July 2016, Drs. Derevensky, Temcheff (Universite de Sherbrooke), Paskus (NCAA), and Potenza (Yale) received the NCPG Annual Research Award for the best original peer-reviewed research article on problem and pathological gambling published in the past year for their manuscript entitled "Which diagnostic criteria are most useful in discriminating between social gamblers and individuals with gambling problems? An examination of the DSM-IV and DSM-5 criteria." The criteria for the award include the impact, quality and relevance to gamblers and their families.

NCPG Durand Jacobs Dissertation Award

Congratulations to Dr. Renee St-Pierre on receiving the National Council on Problem Gambling's Dr. Durand Jacobs Dissertation Award for her doctoral thesis titled "Negative anticipated emotions and the Theory of Planned Behavior in adolescent gambling behaviors and problem gambling prevention." This award is given to a Doctoral Dissertation that merits special recognition and research that has the potential to contribute to our scientific knowledge and clinical understanding of problem and pathological gambling behavior.

2016 Durand Jacobs Award Winner

It is with great pleasure that we announce that the recipient of the 2016 Durand Jacobs Award is Halley Pontes for his paper entitled "The Conceptualisation and Measurement of DSM-5 Internet Gaming Disorder: The Development of the IGD-20 Test." The Durand Jacobs Award recognizes outstanding work related to the psychology of addictive behaviors, and is dedicated to the late Dr. Durand Jacobs' lifelong efforts to help mentor students. Congratulations on behalf of all of us at our Centre!
Post-Doctoral Position
An immediate opening for a post-doctoral fellow focused upon studying youth risk-taking behaviors is available. A doctorate degree in developmental, clinical, school/applied, social, experimental or health psychology, addictions research, or related field is required. Fluency in French is an asset. An understanding of addictions is beneficial but not required. The candidate must have skills in statistical analyses and research methodology, and experience in using SPSS and/or SAS for data analyses. The successful candidate should be highly motivated, have strong library research skills, experience in academic writing, strong analytic skills, and be able to conduct field-based research projects independently. We are searching for someone who is independent, yet who enjoys working in a collaborative environment. We are offering either a one-year or two-year position. Salary is commensurate with other post-doctoral positions.
The successful candidate will work in the area of youth risk-taking behaviors and will become an active member of the International Centre for Youth Gambling Problems and High-Risk Behaviors. He/she will be responsible to the director of the centre and will work closely with the research faculty and graduate students. Responsibilities will include developing and conducting field-based research studies, data analysis, manuscript writing, assistance with grant writing, and literature searches. The candidate will also contribute toward the development, production, and distribution of a quarterly newsletter. Opportunity to present at national and international conferences is offered and the candidate is expected to publish in peer reviewed journals.
Please email or mail letter of application, curriculum vitae and three reference letters to:
Dr. Jeffrey Derevensky
McGill University
3724 McTavish Street Montreal, Quebec H3A 1Y2
514-398-4249 Tel.
514-398-3401 Fax
email Jeffrey.Derevensky@mcgill.ca
Centre Fundraising Campaign in Full Swing
The Centre's ongoing fundraising campaign continues to grow with the support of corporate and private sponsors. Due to restricted government infrastructure funding, we have initiated a fundraising campaign to help us maintain our ability to develop and deploy empirically-based prevention and harm-minimization programs. The Centre is housed on McGill University's main campus in the heart of Montreal, Canada. McGill University is a public university and recognized charitable organization Donations can be made to:

The International Centre for Youth Gambling Problems and High-Risk Behaviors
McGill University
3724 McTavish Street
Montreal, Quebec H3A 1Y2

Official letters of contributions and tax receipts will be forwarded.
Dr. Derevensky on Frontline
On February 9, 2016, Dr. Derevensky appeared on the PBS Frontline show discussing Daily Fantasy Sports. Watch the trailer here. This is a followup to the New York Times story from October 2015.
Dr. Derevensky Interviewed by the New York Times
Dr. Derevensky is quoted in the October 15, 2015 edition of the New York Times in an article concerning Fantasy Sports. Read the complete story here.